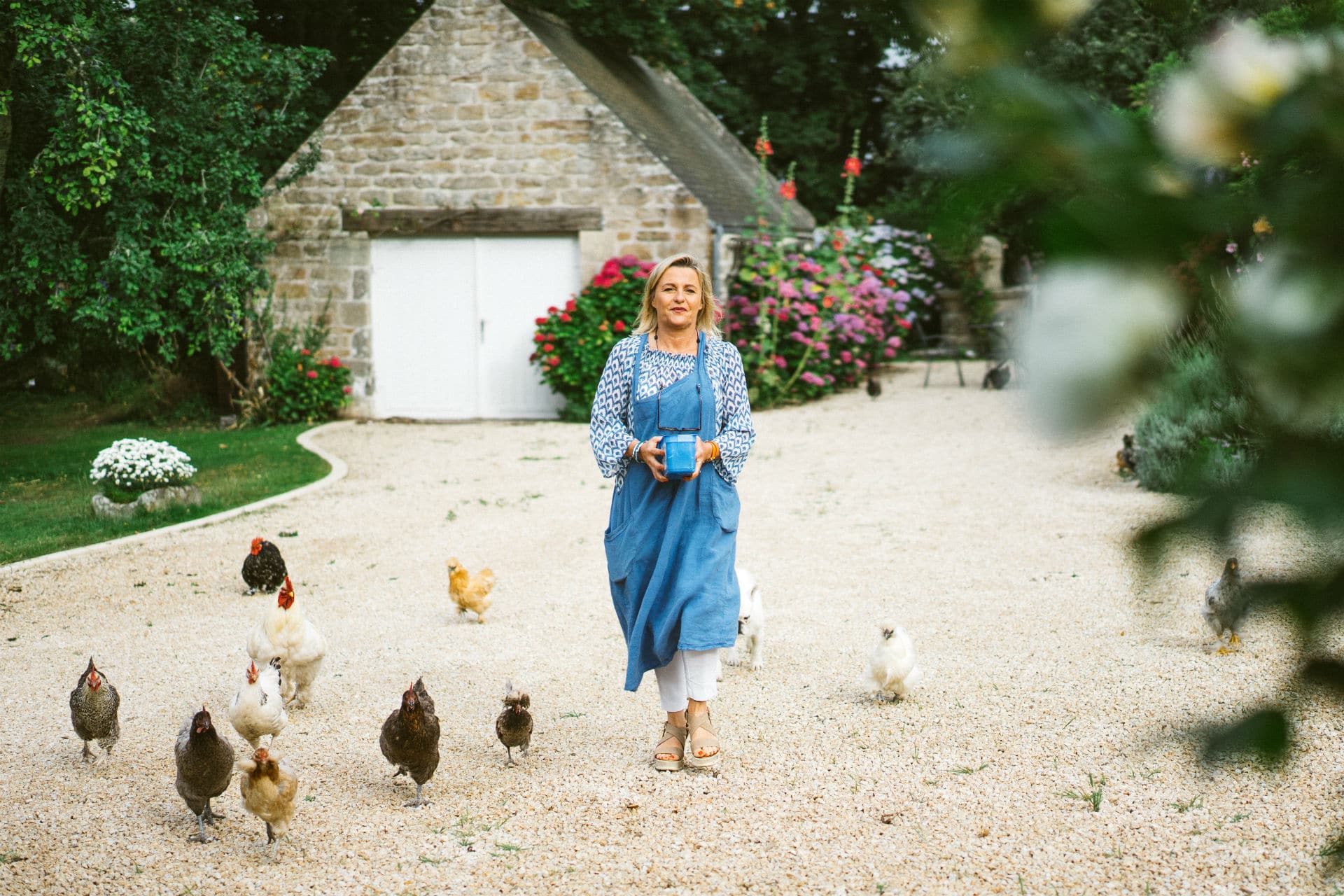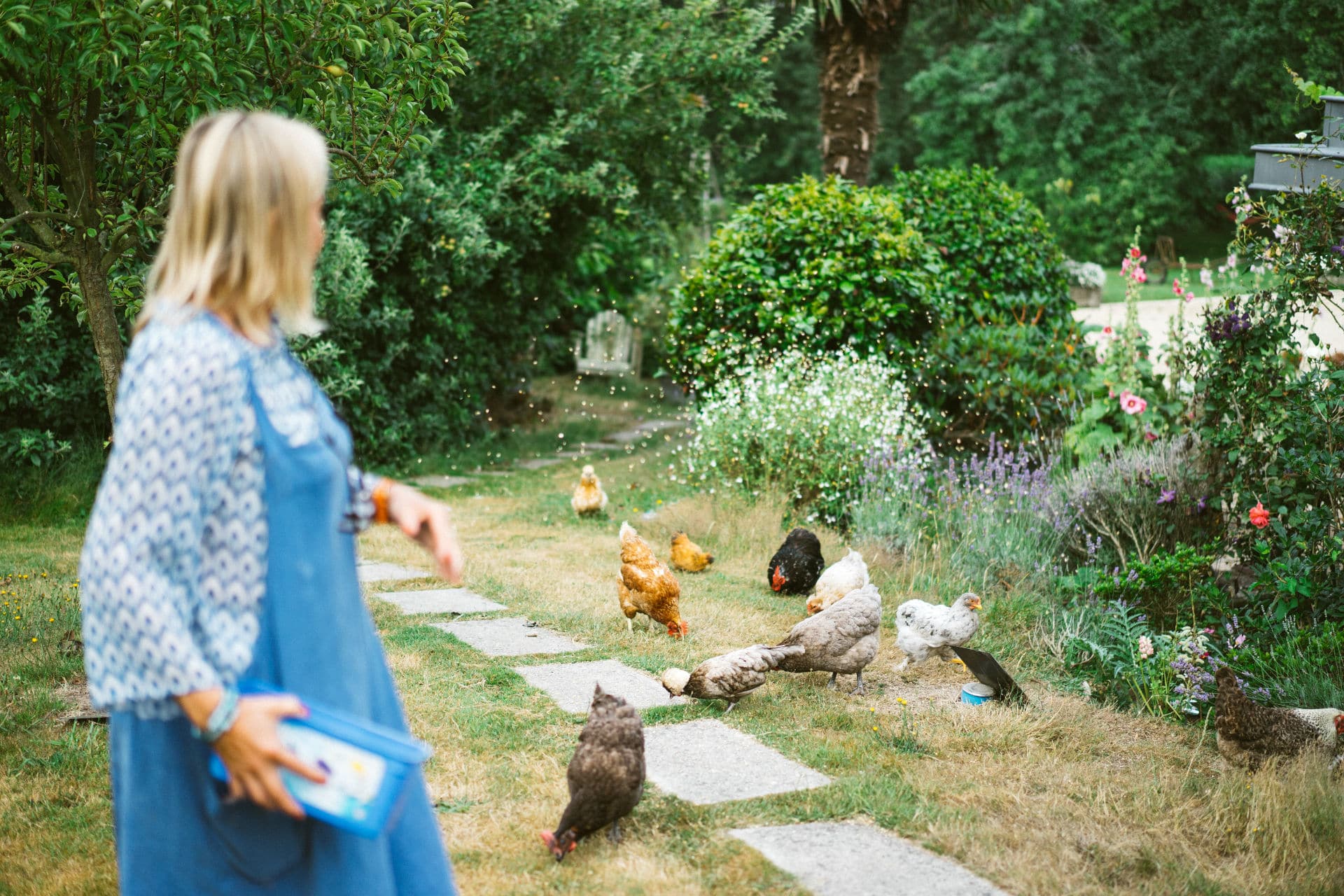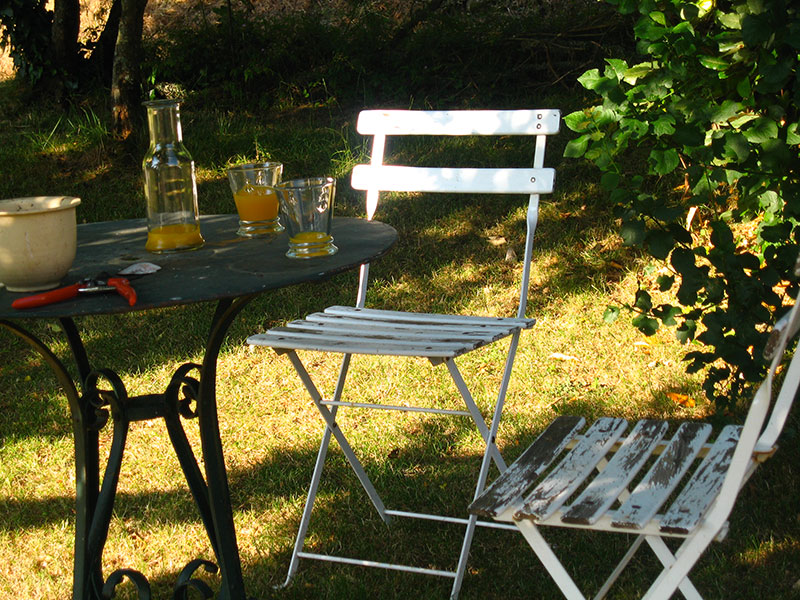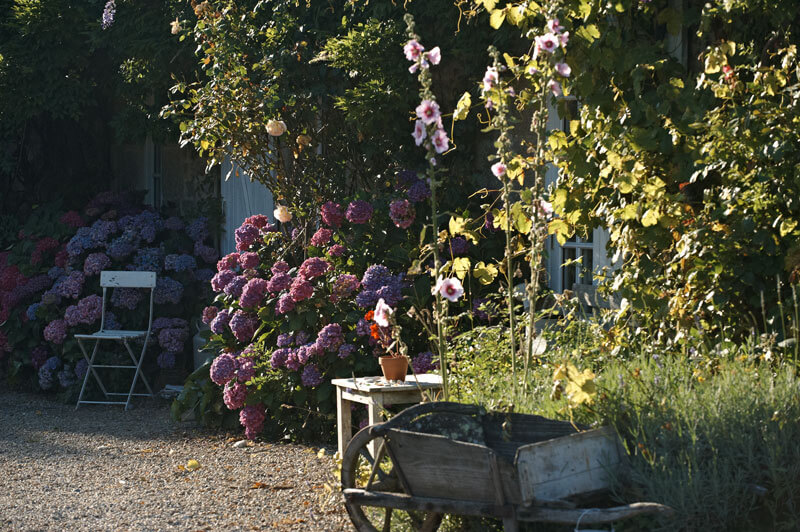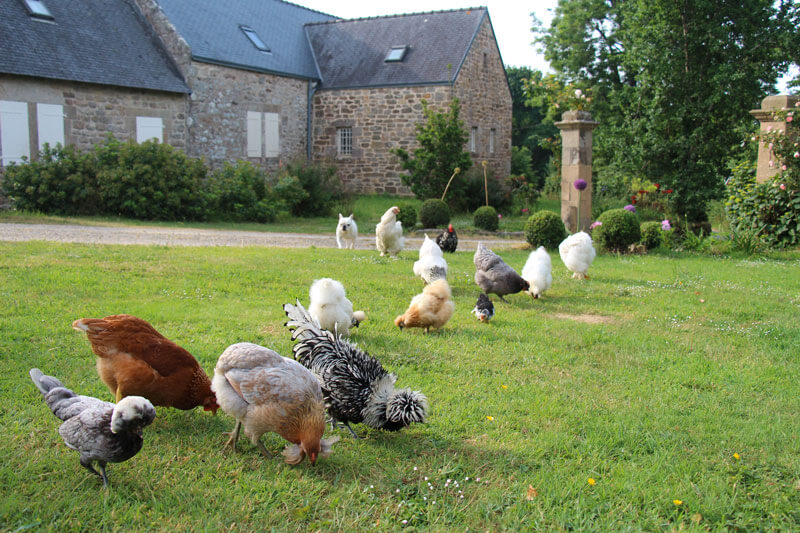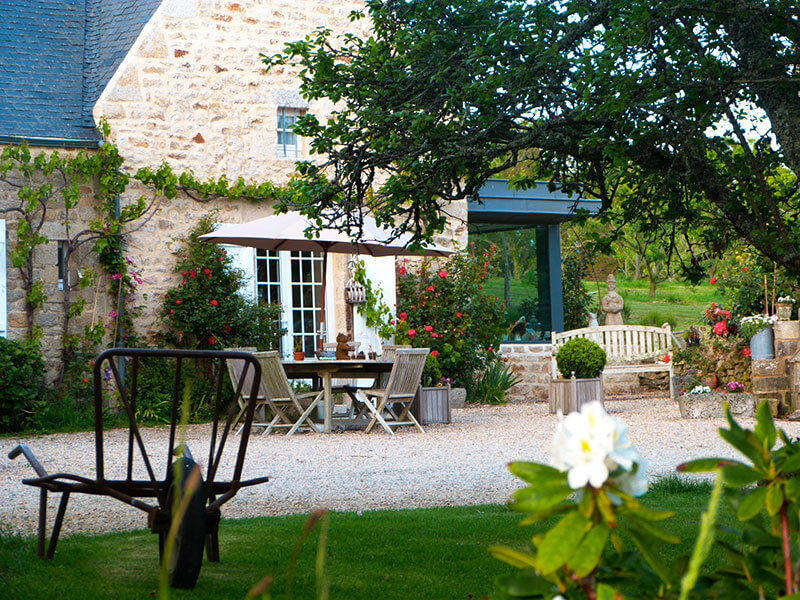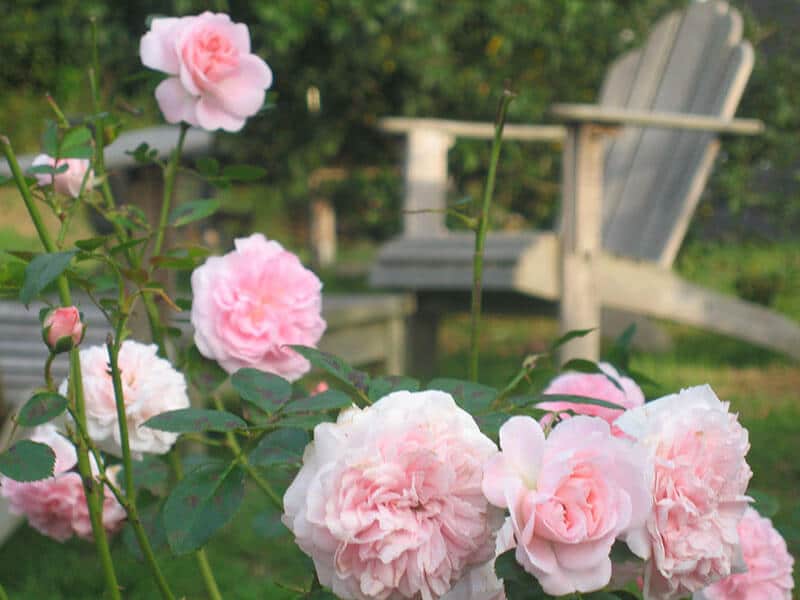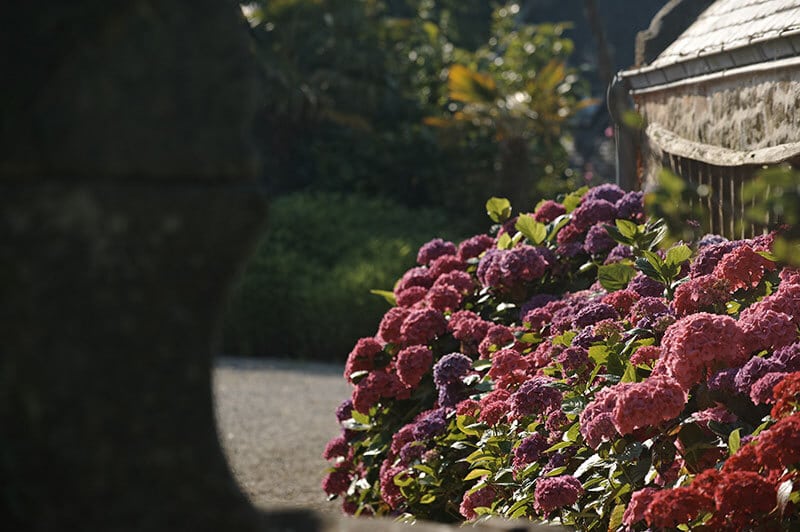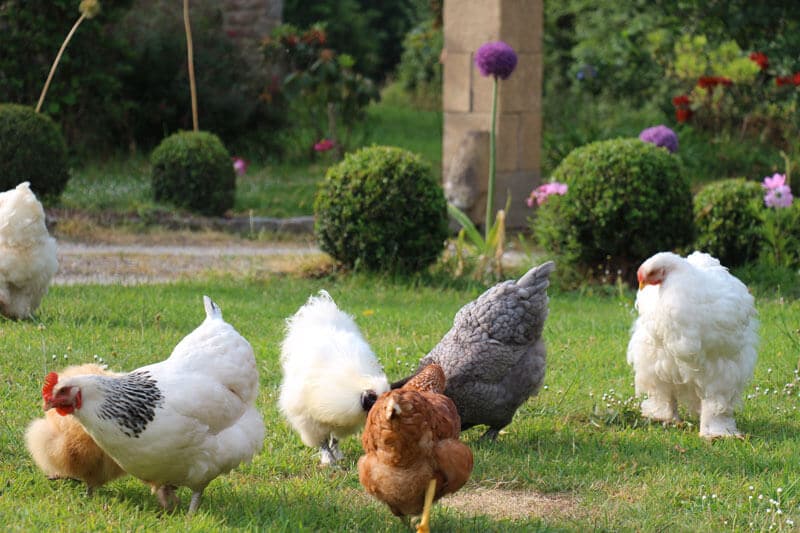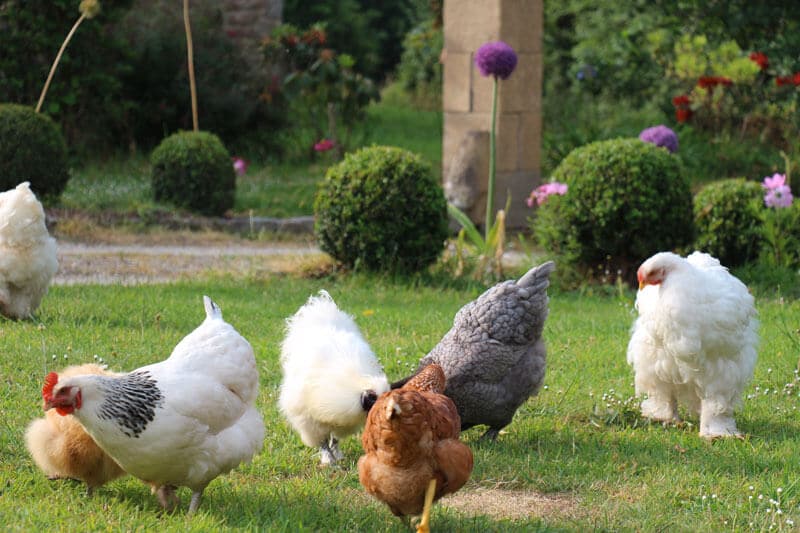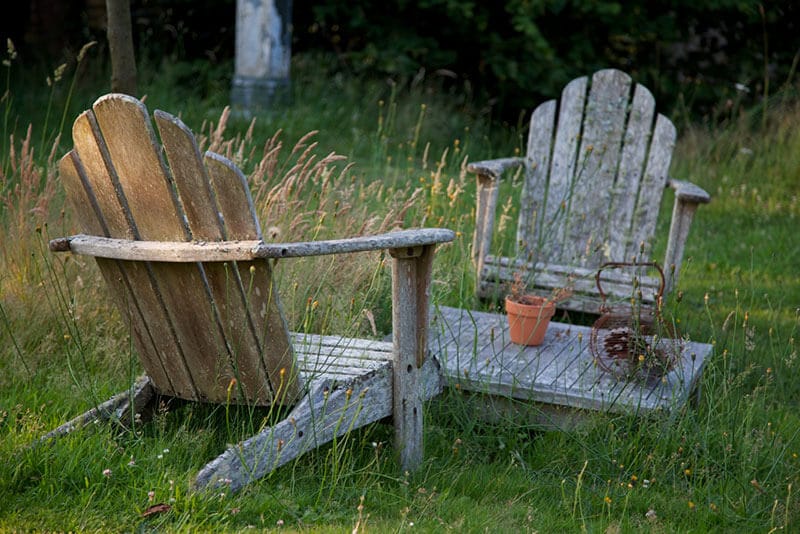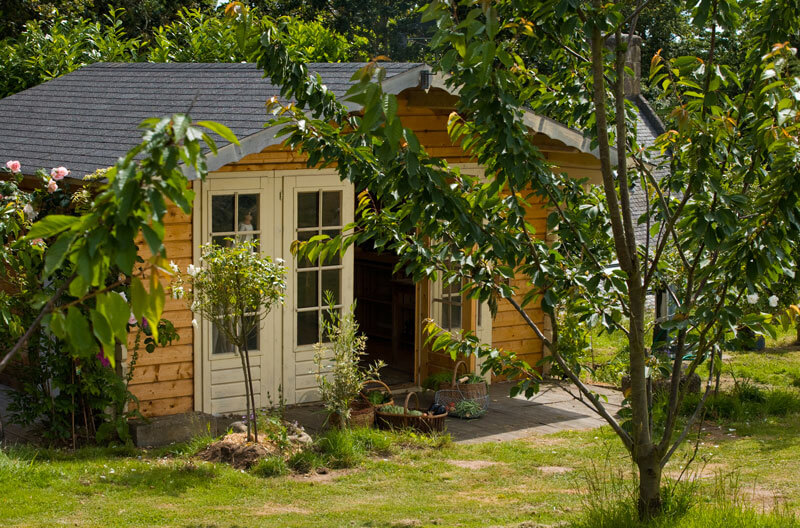 The garden extends your arms
between hydrangeas and old stones
Between hydrangeas and ancient stone, the garden welcomes you with open arms. Hydrangeas, the flower of Brittany, climb all walls of the house, in shades of blue, lilac and pink, giving little splashes of colour to this green and verdant setting. A dozen variety of roses are also scattered around the garden, which, on sunny days, welcomes guests who would like to enjoy their breakfast out of doors.
A charming stay in the countryside, just steps from a beautiful beach.
Deckchairs and garden furniture have been scattered here and there, allowing you to enjoy a well deserved pause between your wanderings through the countryside or by the sea. Kerscuntec Farm is tucked away in the centre of a protected natural site, where nature and calm rules: footpaths, polders, horse routes… and just down the track: the sea and the beautiful white sands beach.
Being surrounded by an orchard where numerous fruits grow (apples, pears, prunes, cherries and peaches), the lady of the house is able to produce delicious homemade jam, which never ceases to please the guests. This garden is 100% natural, being left to grow at its own pace, simply and happily, like the owners of the house.